Bring on SPRING!
Bring on the itchy watery eyes, sneezing and snotty nose if it means warmer sunny days are ahead! I'll be happy to endure all that Spring brings if the hope and promise of Summer is ahead.
Are you in the spring cleaning groove? Are you working on cleaning up your diet? Perhaps a closet or two? I landed on these all inspiring porch pickeruppers! What's could be better than a little doormat humor? How precious are these sarcastic doormats? I just love them. These are my top three!
And for the win…I had to order this one for the GYM….YOU LOOK GOOD DOORMAT!!The Abercrombie and FITness workout warriors will surely appreciate the compliment!
Before I move on to the sassy shorts I want to show you, who could use a little color?
On my body I use the Sublime Tan Towels from Loreal.
These easy to use tan towels are streak free. After a shower, rub the towel all over your body going slow. Work your way up…you don't want to miss a crevasse. Ankles, feet, legs, torso, arms, back, neck etc. I take a minute or so and use a blow dryer to dry my body and in 8 hours the tan develops. ( I usually do it at night before bed). The towels have a distinct color change where as the Jergens cream is a very slow gradual process of color. I use Jergens self tanning cream. to keep color in between using a tan towel.
On my face, I use COOLA organic Sunless tanning gel. It doesn't streak and applies smooth. It's compounded so two pumps goes along way! I mix it with a little moisturizer and it lasts for about 4 days. It varies on how often you exfoliate etc. A bottle of COOLA lasts me up to 9 months. It's natural looking and not to aggressive or drying.
So many of my clients have raved about WELEDA SKIN FOOD. I just had to give it a try. This thick cream is like butter. It has a slight citrus scent. It's suppose to be a miracle worker for tired elbows, knees and chest area. I'm slathering this day and night all over. I'm told in two weeks my skin will be glowing.
I sure hope so because I can't wait to wear these! Yall the price just cannot be beat. As always the sizes and colors are plentiful. Click below for a direct link. They have the same beloved built in panty and a bonus zipper pocket on the side.
These are a dead ringer and inspired by the Lululemon speed up short! I wear a four so I ordered a small. ONLY $24 I'm a shorty so I wear the 2.5 inch but as you will se below, they also come in 4 inch for additional coverage for you long legged girls.
CRZ YOGA RUNNING SHORTS 4inch $24
CRZ YOGA QUICK DRY SHORTS $24.
This style is a dupe of the HOTTIE HOT short and the quality does not miss the mark!
In great anticipation of Summer, I'm loading up on my all favorite GLAM WASH laundry detergent!
GLAM WASH DIVA – this scent will make you swoon. Years ago a client gifted me with some Glam Wash as a b day present and fell in love. I used it as slow as I possibly could . This sweet smell good detergent is a tad pricey but WORTH every fresh scented load. Now Amazon carries it! $26 but it's excellent for SWEATY stinky workout clothes or delicate items. This liquid detergent will gush scented snuggles up in your sheets. BLANKETS will never be the same. The key is to use a tiny amount and the aroma will fill your entire house! It's strong and lusciously wonderful. Most would call it a girly but whatever it is I love it! It makes an excellent gift.
Capri Blue Volcano Scent Candle
Speaking of smell good stuff…I found my favorite candle in the whole wide world on Amazon and $4 cheaper than usual. It's the Volcano (aka Anthropology candle). It's a clean, musky scent that works in the kitchen, in the gym, meditation, bathroom or anywhere you want some smell good loving. This candle is a hostess gift that can't go wrong. It's a birthday present in minutes.
Now if you are all up in your closets getting organized let me help you out. I got busy last Month and had my way with coat closet. I turned a totally useless cramped over stuffed closet into an actual useful space. One trip to Target under $100. This 10 shelf hanging gadget is useful space maker.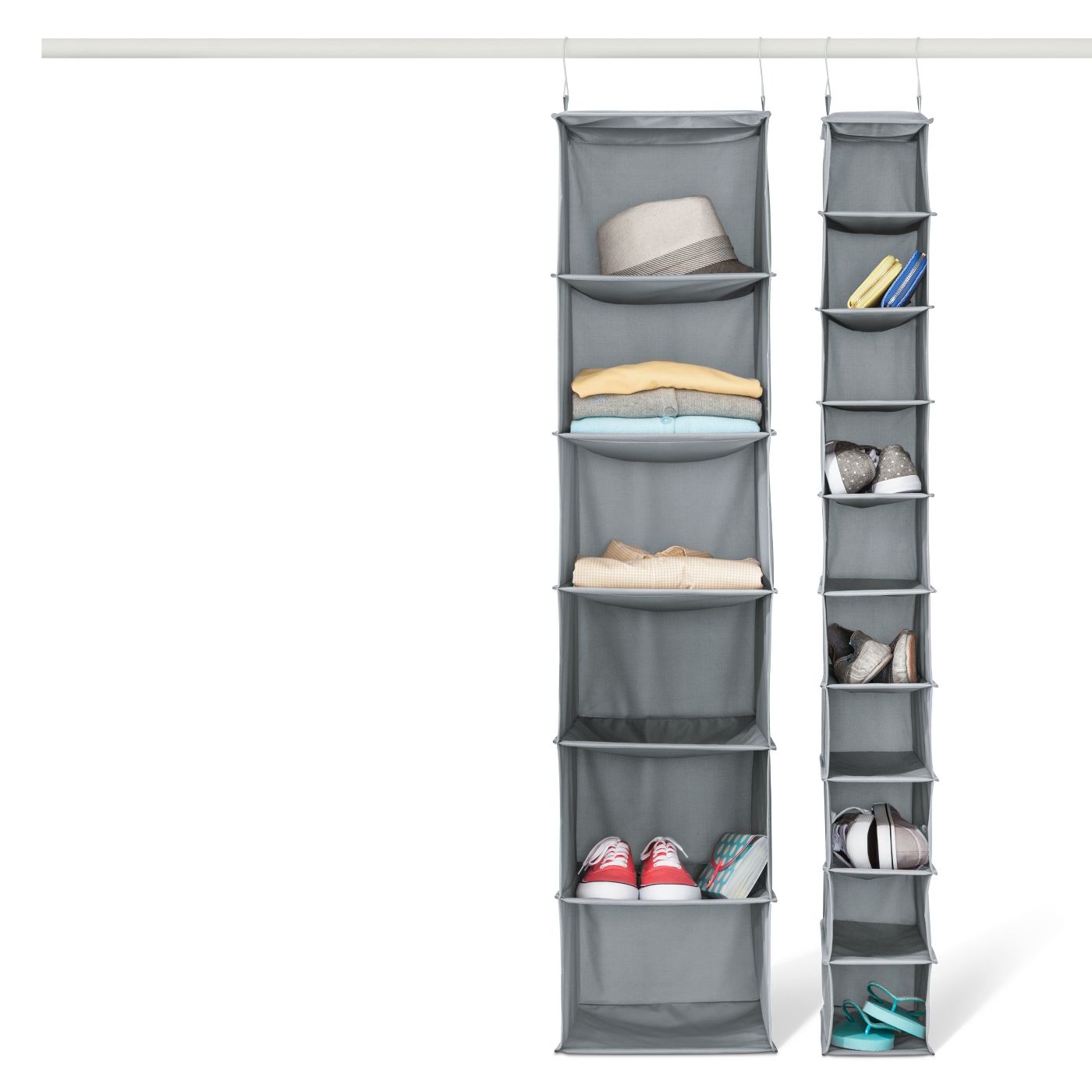 Unfortunately I was too vain to show you a before picture. But just know that I got a total F in closet organization. I had a chest of drawers in this closet and it was stacked full of photo albums and miscellaneous items. Now, I'm a solid A. With the help of these Weave plastic Baskets Bins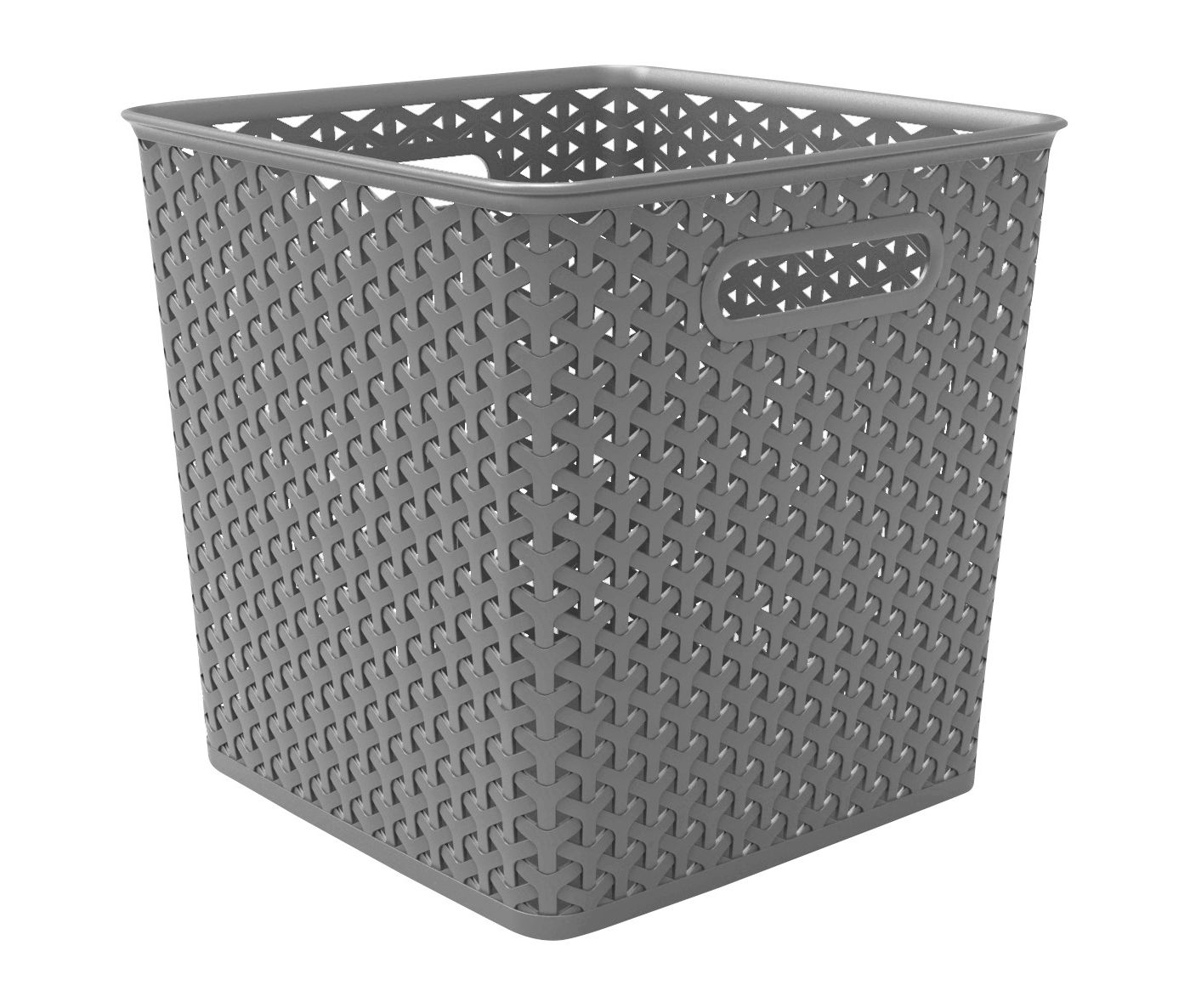 Spring cleaning is such a therapeutic practice. It's good to purge and get rid of clutter and junk that's been occupying space for eons. And in the same way, starting a FITness regimen is a positive step toward health and wellness. Today you are basically 6 weeks away from mid April. Take advantage of this offer and start your slim down journey. Come see me for an hour or half hour private session or join in any of my group training sessions.
If you're not in the DFW area, get going on the Abercrombie and FITness virtual program. It has a successful track record with proven weight loss stories and more.
All access to monthy recorded total body workouts. 3-4 a week instructor led instructional workouts for all FITness levels. Includes a meal plan.